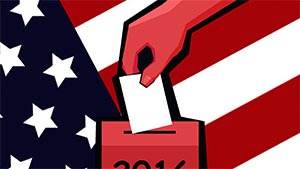 Now is the time to check whether your voter registration address is correct. You can do this by going to NMVote, the state voter registration website.
The New Mexico Secretary of State and several county clerks are seeking to put together a mail-in vote system citizens can use for the June 9 primary election. The reason for the proposed change is concern for the health of voters and election officials. What is not clear is whether a mail in ballot will be allowed. The idea is currently being challenged by the NM Republican Party who worry that this untested system might allow for the possibility of voter fraud. The NM Supreme Court will make the decision about the ballot in a couple of weeks.
In the meantime, voters can prepare for a mail in ballot by making sure your current address is in the system. If your address isn't current a ballot might be sent to a prior address, preventing you from receiving it in a timely way or at all. Life is complicated these days, simply yours by making sure your voter registration address is correct.