Voting and Election Information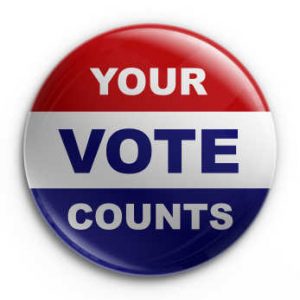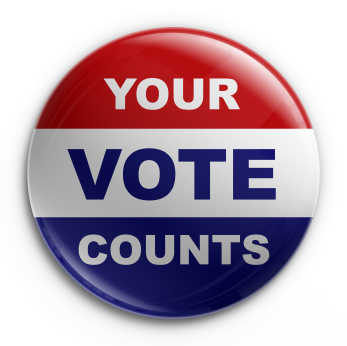 2018 Election      2019 APS Mail-in Election     Back issues of Voter's Guide
The League of Women Voters promotes informed and active participation of citizens in government and produces non-partisan, comprehensive Voter Guides. The League of Women Voters does not support, oppose, or make recommendations regarding any political party or candidate. To help voters make informed choices, the League of Women Voters interviews candidates for most of the competitive races on key issues and prints their unedited responses. Summaries of proposed constitutional amendments and other ballot questions are also included in Voter Guides. Please check this website in early October 2018 for the Voter Guide to the 2018 General Election.
Districts
Want to know what district you're in or who your legislators are? The LWVNM New Mexico Political Districts page has links to lots of maps and districting information.
Polling Locations
Find your nearest polling location at your County Clerk's website:
Or use the Secretary of State's lookup tool:
Voter Registration
In order to register to vote in New Mexico, you must be a U.S. citizen with a social security number and be at least 18 years of age on or before the next general election, with two exceptions:
An individual who has been legally declared mentally incapacitated may not register
An individual who has been convicted of a felony offense loses the right to vote while completing the terms and conditions imposed by the court. After completing the felony sentence, the individual must re-register to vote.
Registration is open until 28 days before an election. You can register online at the NM Secretary of State's website, NMVote.org with your social security number and your NM driver's license or state identification number. You can also register to vote at your local County Clerk's office and at the many other locations listed on the NM Secretary of State's website.
Additional information is also available at NMVote.org Voter Information page.
Voting and Voter ID
If you've voted in New Mexico previously, you do not need to show any ID. You will be asked for your name, address, and year of birth. First-time voters who have registered by mail and did not submit identification with the registration will need to show either your driver's license, student or tribal ID, bank statement, utility bill, paycheck, government check or other government document showing your name and current address.
Absentee Voting
You can apply online for an absentee ballot at
Back Issues of the LWVCNM Voter's Guide